Precision Screw Machine Products
Alpha Grainger Manufacturing, Inc. • 20 Discovery Way • Franklin, Massachusetts 02038 • 508-520-4005

Our Services:
Rotary Transfer Turned Parts
Unique Solutions
AGMI has unique multi spindle rotary transfer machines.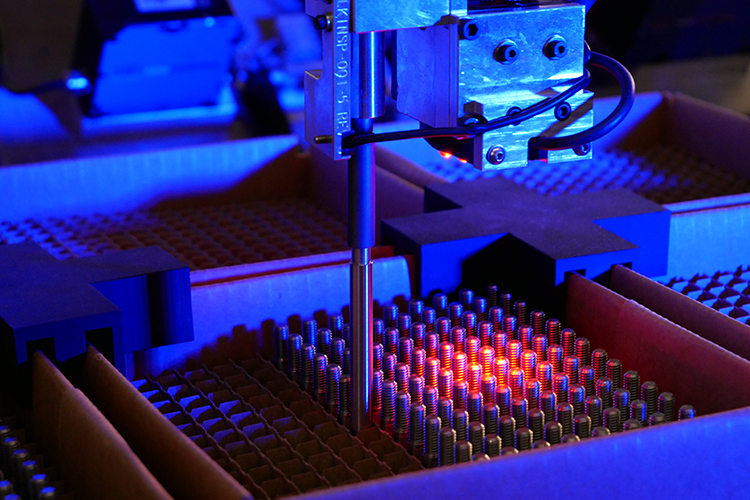 Accuracy & Cycle Time
Our state-of-the-art rotary transfer machines have 10 spindles and automatic bar feeding. These highly efficient machine tools allow the execution of complex production processes on a single, extremely flexible production unit. A wide range of workpieces can be machined, be it cold extrusion parts, tubes, turned parts, straight turned parts in bar or coil stock guarantees reliable and cost-effective production performance for many different industries.
Our legacy Eubama 12 spindle rotary transfer machines use coil stock to produce high volume parts with both male and female threads in a wide range of alloys. A showcase of German machine tool technology which allows us to compete and displace imported parts. These machines are also customized for higher accuracy and faster cycle time.
Alpha Grainger Manufacturing, Inc. is a showcase of technology and innovation.
CNC Mill Turn and CNC Multi-Spindle Screw Machining
CNC Swiss Machining
Multi-Spindle Screw Machining
Rotary Transfer Turned Parts