Precision Screw Machine Products
Alpha Grainger Manufacturing, Inc. • 20 Discovery Way • Franklin, Massachusetts 02038 • 508-520-4005

Our Services:
CNC Mill Turn
Incredibly Fast & Versatile
Alpha Grainger's CNC turning and milling are performed on thermally stabilized multi spindle and multi turret INDEX/Traub machines. The INDEX/Traub platform sets the global standard for better parts, FASTER.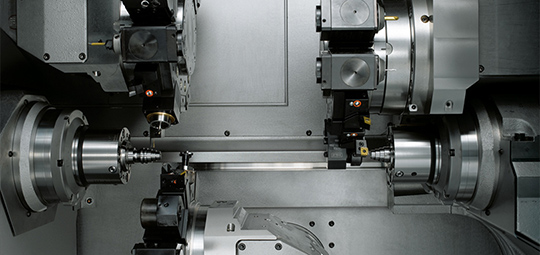 Our C100 and C200 Automatic lathes have simultaneous machining capability using three turrets and two Y axis on main and counter spindles. Extremely fast speed, wide dimensional capability, and for parts with virtually unlimited features. We can run bar stock from .125 inch in diameter to 2.625 inches and we can chuck slugs to 4.5 inches. With multiple tools working the part, our cycle times are super-fast.
The Multi Spindle Screw Machines we have will simply blow your mind. 6 and 8 spindle configurations, bar stock from .125" to 1.625", up to 3.14" in slugs, two back working spindles for rear end machining, and up to 18 CNC Slides with live tooling and multi axis. Thermally stabilized, incredibly fast and versatile, its hard to beat our pricing when your part count and geometry match this system.
We have 24 INDEX/Traub machining centers and choose the right model to match your parts geometry and volume requirements for the best value to our customers. Your parts are one and done!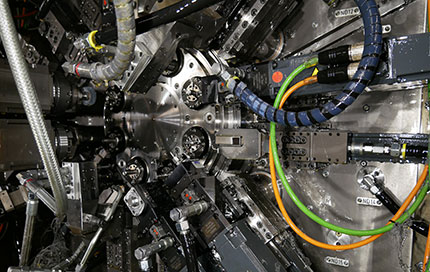 Alpha Grainger Manufacturing, Inc. is a showcase of technology and innovation.
CNC Mill Turn and CNC Multi-Spindle Screw Machining
CNC Swiss Machining
Multi-Spindle Screw Machining
Rotary Transfer Turned Parts