Precision Screw Machine Products
Alpha Grainger Manufacturing, Inc. • 20 Discovery Way • Franklin, Massachusetts 02038 • 508-520-4005

Our Services:
CNC Mill Turn
Best Platforms
Alpha Grainger has many levels of CNC machining capability including Swiss type lathing. We have brand new, state of the art Tsugami systems as these platforms are accurate, fast, and very stiff for smaller, featureful, high tolerance parts. We also have Star, Maier, Nomura, and Citizen to lean on. We choose the platform that best matches your specific part type to optimize cycle time and reduce cost.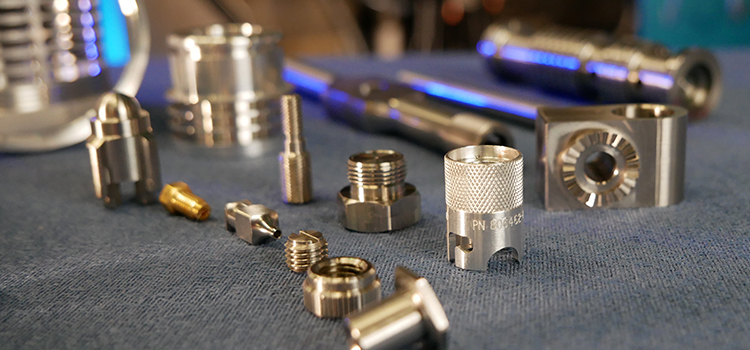 Tsugami • Star • Maier • Nomura • Citizen

Alpha Grainger Manufacturing, Inc. is a showcase of technology and innovation.
CNC Mill Turn and CNC Multi-Spindle Screw Machining
CNC Swiss Machining
Multi-Spindle Screw Machining
Rotary Transfer Turned Parts