Precision Screw Machine Products
Alpha Grainger Manufacturing, Inc. • 20 Discovery Way • Franklin, Massachusetts 02038 • 508-520-4005

Our Services:
In-House Tooling
First in the Field
At AGMI there is no charge for tooling. We make 90% of our carbide tooling here on both wire EDM and in tool grinders.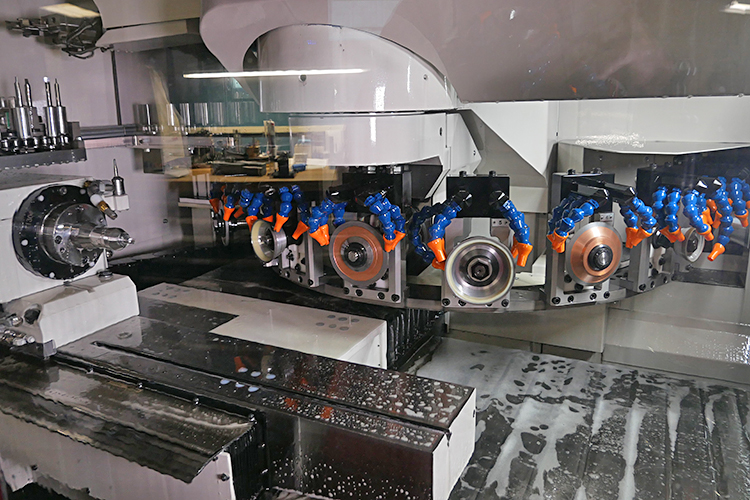 We were the very first American company to bring wire EDM technology to our facility back in 1982 and we never looked back. We run state of the art FANUC Robocut systems for all our in-house carbide lathing bits as well as for tool holder modifications for your complex parts. Accuracy is unmatched, and we can reduce cycle time with customized/optimized shapes.
Wait for Nothing
Two (2) brand new Saacke UW ID tool grinders and related metrology, wheel dressing, and balancing equipment are on line to provide just in time custom carbide mill and drill bits. Not only do we not wait for tooling, if we break a tool or need to modify to improve cycle time, it's steps away from our staff. State of the art is an understatement and this department gives us a very competitive edge to win your business!
Alpha Grainger Manufacturing, Inc. is a showcase of technology and innovation.
CNC Mill Turn and CNC Multi-Spindle Screw Machining
CNC Swiss Machining
Multi-Spindle Screw Machining
Rotary Transfer Turned Parts